Contributors in the PASSie conference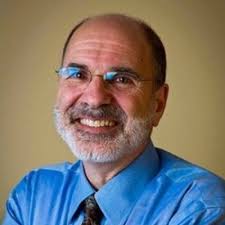 Jack Naglieri is one of the authors of the PASS theory and author and co-author of numerous scientific articles and book chapters about the PASS theory and its applications.  He is now a professor emeritus of psychology who has worked to bridge psychological science with psychological practice. His 45-year professional efforts have focused on the application of traditional and new types of intelligence and personality tests and rating scales for diagnosis and intervention. In his semi-retirement he has continued to advocate for the empirically supported use of various forms of assessment, in particular the use of intelligent tests that are based on brain function, fair and equitable, and inform instruction. 
Jack A. Naglieri completed his advanced degrees in psychology in the United States. He began his career after earning his Master's Degree as a School Psychologist in 1975. He earned a Ph.D. in Educational Psychology with specialties in School Psychology and statistics from the University of Georgia in 1979. He has recently held Senior Research Scientist positions at the University of Virginia and the Devereux Center for Resilient Children. 
Intelligence tests and intelligence testing
Assessment of learning disabilities, intellectual disability, ADHD, Autism, Gifted/Talented
Equitable assessment 
Discrepancy Consistency Method for identification of Specific Learning Disabilities such as Dyslexia
PASS theory as measured by the Cognitive Assessment System-Second Edition (CAS2)
Executive Function from theory to application
Integration of the Autism Spectrum Rating Scale and the CAS2
Fair Assessment of Gifted students
Timothy C. Papadopoulos, Ph.D., is a RIF Distinguished Professor at the Department of Psychology, University of Cyprus, and a founding member of the Center for Applied Neuroscience. His research and teaching focus on studying neurodevelopmental disorders and their treatment
Timothy C. Papadopoulos pursued his graduate studies at the University of Alberta, Canada, in Educational Psychology, where he also worked as a Research Associate at the JP Das Developmental Disabilities Centre. He is the Project Coordinator of the HORIZON 2020 Neo-PRISM-C ITN MSCA project, http://www.neoprismc.org/. The Cyprus Research and Innovation Foundation awarded Prof. Papadopoulos the Distinguished Researcher Cyprus Research and Innovation Award in 2019.
Neurodevelopmental Disorders
Optimal Predictors and Risk factors for Child Development
Specific Learning Disabilities and Remediation
Neurocognitive Development and Cognitive Planning
Executive Functions in Children with ADHD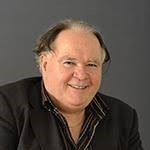 Stefano Taddei is a psychologist who teaches Health Psychology at the School of Psychology of the University of Florence. He has been involved in Theory Pass since 1994, taking care of the Italian translation and adaptation of the CAS and carrying out numerous clinical studies in this area as well as in the creation of educational experiences aimed at enhancing basic cognitive processes and executive functions.
Stefano Taddei completed his formal training in psychology in Italy. As a psychotherapist he completed a training course in Cognitive Behavioral Psychotherapy (SITCC-Florence) and in Short Systemic Psychotherapy (Palo Alto -CA-USA). He taught Educational Psychology and Social Psychology at the University of Siena and Clinical Psychology and Health Psychology at the University of Florence.
Health psychology

Health promotion
Well-being

Clinical psychology

Neurodevelopmental disorders
Learning disabilities
ADHD
ASD

Assessment in PASS theory
George Spanoudis, Ph.D., is a Professor at the Department of Psychology, University of Cyprus, and a member of the Center for Applied Neuroscience. His research and teaching focus on investigating intelligence, cognitive development, and developmental language disorders
George Spanoudis pursued his graduate studies at the Aristotle University of Thessaloniki, Greece, in Developmental Psychology, and doctoral studies at the University of Cyprus, Cyprus, in Cognitive Psychology. He has over 60 international peer-reviewed scientific articles, including many publications in high-level journals.
Intelligence
Cognitive Development
Developmental Language Disorders
Specific Learning Disabilities
is a Professor and the Director of the Laboratory of Adapted Physical Activity/ Developmental and Physical Disabilities (APALab) in the School of Physical Education and Sport Science of the National and Kapodistrian University of Athens (NKUA), Greece.
Her scientific disciplines are 'Special Physical Education' and 'Adapted Physical Activity'. Her current research projects include work on "Special Education: motor and cognitive screening and/or evaluation tools and intervention methods for developmental disabilities"; "Inclusion in sport and education of students with special educational needs".
Dimitra Koutsouki completed her formal training in Physical Education & Sport Science in Western Michigan University, U.S.A. Graduation with honour. She holds a Master of Arts in Physical Education & Developmental Psychology, Western Michigan University, U.S.A.
She holds a PhD (Doctor of Philosophy) in Developmental and Special Physical Education, University of Alberta, Canada. She has completed a research postdoctoral training in "standardization and theoretical construction of Cognitive Assessment System, (Das, J.P. & Naglieri, J.A.)", as a post-doctorate research associate, at the University of Alberta, Canada.
She has implemented more than 20 European and national projects as a Scientific Director. She has collaborated with International Organizations (UN, WADA, IOC, IPC) and Public Administration bodies (Ministries of Education, Culture & Sports, Health, Development, Labor, General Secretariat of Sports, New Generation General Secretariat) in a variety of administrative tasks.
Cognitive and motor development of children with and without developmental disorders.
Developmental programs of adapted physical activity for the purpose of social integration / inclusion, leisure, and sport of individuals with disabilities.
Early Intervention for infants and toddlers with disabilities and their families.
Physical, socio-emotional, and cognitive-motor assessment & intervention of healthy and special populations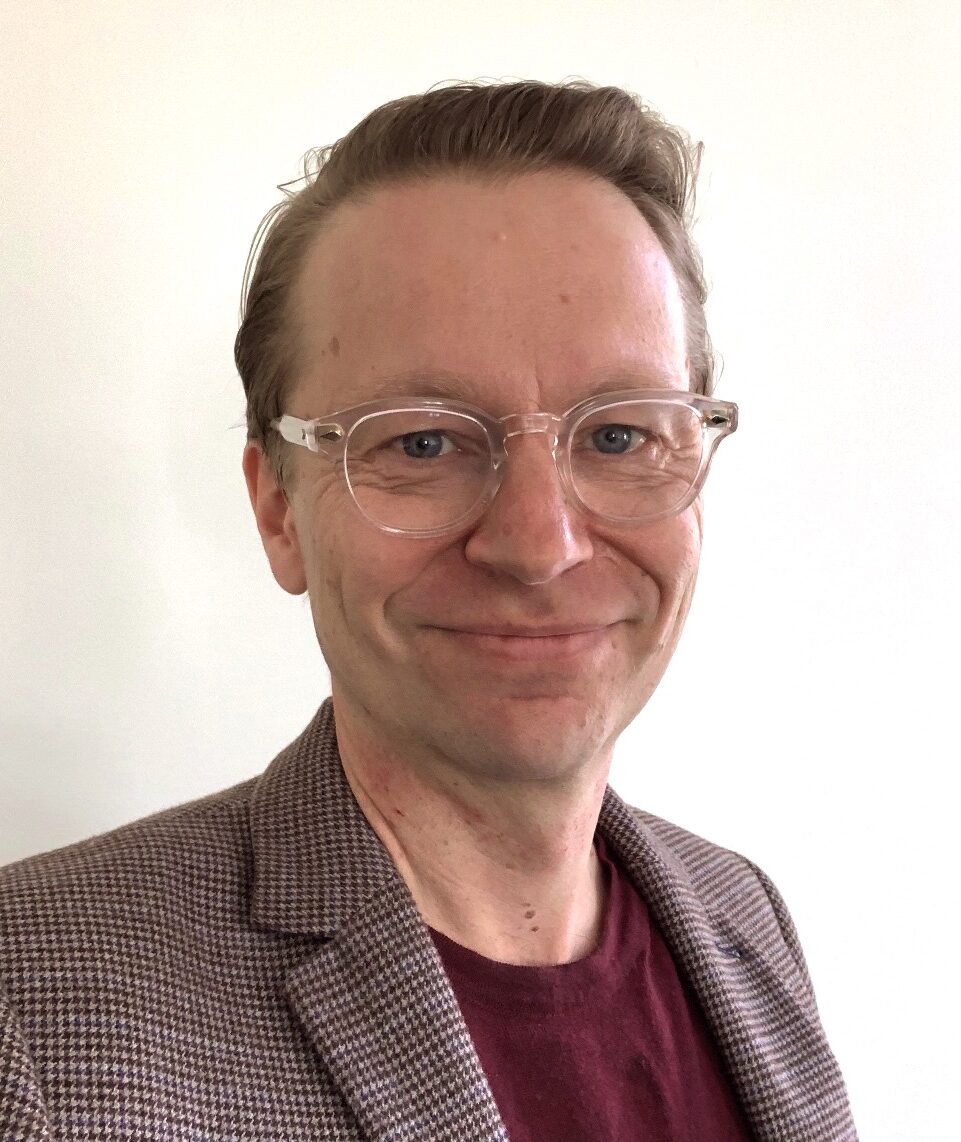 Petri Partanen is a researcher and psychologist with a specialist diploma in School and Educational Psychology. He is a lecturer and senior consultant at Skolutvecklarna Sverige and works with training and supervision of teachers, psychologist, special education teachers and principals etc across Sweden and Finland.
Petri completed his PhD in Psychology at Mid Sweden University, and is currently an affiliated researcher at Mid Sweden University and visiting researcher at Institute of Education, University College London, UK.
Intelligence, Metacognition, Metacognitive Strategy Training, Self-Regulated Learning, Executive Functions, Learning Design etc

Niklas Fröst is a psychologist and neuropsychologist currently working mainly with school organisations and also cognitive rehabilitation.
Niklas Fröst completed his psychologist license at the University of Linköping in 2001 and became a specialist in neuropsychology in 2015. He is currently teaching at the Mid Sweden university.
Cognitive assessment
Cognitive rehabilitation
Cognitive interventions in classroom settings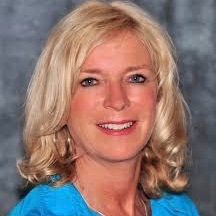 Kathleen Kryza is a master teacher, consultant, and instructional coach. She has presented for school districts locally, nationally, and internationally for over 30 years on various educational and motivational topics.
Kathleen has a Master's degree in Special Education and School Leadership.   She has taught general education, special education, and gifted and talented students.   She has also worked with students of varying socio-economic and multi-cultural backgrounds and has taught and co-taught a variety of content areas at all levels. Kathleen is co-author of six books.  Her most recent book is Transformative Teaching: Changing Classroom Culturally, Emotionally and Academically.
Professional interests/ Passions
Neuroscience and Brain-Targeted Teaching
Differentiated Instruction
Executive Function/Metacognition  
Mindsets and Resilience 
Social-Emotional Learning 
Director of Pedverket Kompetanse
Educated as a School Psychologist at the University of Oslo.
Experience as lecturer at University colleges in the western part of Norway, and from  work as a school psychologist and a leader of the School Psychology Service in  Voss, Norway
Helping children learn

Concept teaching and assessment of basic concepts for analyses

Legal rights for children needing support

Fair intellectual assessment

CAS2 Cognitive Assessment System

Dynamic Assessment and other types of assessment tools

Senior consultant in Pedverket Kompetanse
Teacher, master in pedagogy, experiences from school at different levels and the school psychology service (PPT).
Responsible for the certification of professionals in the CAS2 in Norway, and international lecturer in the Nyborg Concept Teaching Model. Leader of the PASS-project including standardization of the CAS2 for Norway and Sweden.
PASS and other approaches and their applications, to understand and support children's learning;
Basic conceptual systems, their significance for cognitive processing and learning and the concept teaching model (Nyborg);
Legal rights for children needing support in inclusive education;
Sound, sustainable and fair intellectual assessment in general
CAS2 Cognitive Assessment System
Application of Cognitive Functions Scale
Dynamic Assessment of achievement
Similarities and differences regarding intellectual processing and knowledge, how to better relate them to each other for tailored intervention