Presentation of speakers
PASSie conference, September 8.-9. 2022
PASS cognitive approach to inclusive education
About
Jack Naglieri is one of the authors of the PASS theory and author and co-author of numerous scientific articles and book chapters about the PASS theory and its applications.  He is now a professor emeritus of psychology who has worked to bridgepsychological science with psychological practice. His 45-year professional efforts have focused on the application of traditional and new types of intelligence and personality tests and rating scales for diagnosis and intervention. In his semi-retirement he has continued to advocate for the empirically supported use of various forms of assessment, in particular the use of intelligent tests that are based on brain function, fair and equitable, and inform instruction.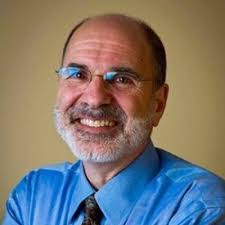 Background
Jack A. Naglieri completed his advanced degrees in psychology in the United States. He began his career after earning his Master's Degree as a School Psychologist in 1975. He earned a Ph.D. in Educational Psychology with specialties in School Psychology and statistics from the University of Georgia in 1979. He has recently held Senior Research Scientist positions at the University of Virginia and the Devereux Center for Resilient Children.
Research Interests
Intelligence tests and intelligence testing
Assessment of learning disabilities, intellectual disability, ADHD, Autism, Gifted/Talented
Equitable assessment
Discrepancy Consistency Method for identification of Specific Learning Disabilities such as Dyslexia
PASS theory as measured by the Cognitive Assessment System-Second Edition (CAS2)
Executive Function from theory to application
Integration of the Autism Spectrum Rating Scale and the CAS2
Fair Assessment of Gifted students
Timothy Papadopoulos
Department of Psychology & Center for Applied Neuroscience,
University of Cyprus
About
Timothy C. Papadopoulos, Ph.D., is a RIF Distinguished Professor at the Department of Psychology, University of Cyprus, and a founding member of the Center for Applied Neuroscience. His research and teaching focus on studying neurodevelopmental disorders and their treatment.
Background
Timothy C. Papadopoulos pursued his graduate studies at the University of Alberta, Canada, in Educational Psychology, where he also worked as a Research Associate at the JP Das Developmental Disabilities Centre. He is the Project Coordinator of the HORIZON 2020 Neo-PRISM-C ITN MSCA project, http://www.neoprismc.org/. The Cyprus Research and Innovation Foundation awarded Prof. Papadopoulos the Distinguished Researcher Cyprus Research and Innovation Award in 2019.
Research Interests
Neurodevelopmental Disorders
Optimal Predictors and Risk factors for Child Development
Specific Learning Disabilities and Remediation
Neurocognitive Development and Cognitive Planning
Executive Functions in Children with ADHD